The Toy Box Ministry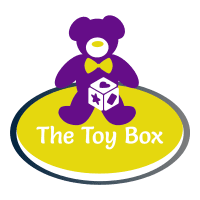 1 John 4:19 – We love because he first loved us.
Children's toys not only bring joy to the child playing with them, but to the person giving the gift. Our hope is to share the gift of salvation and the love of Jesus with our community.
The Toy Box has donated toys for all ages. The toys are used, clean and gently loved. Books, games, puzzles, sports gear, trucks, cars, baby dolls, stuffed animals, baby and toddler toys, action figures, cartoon characters, preteen gifts and much much more.
Parents, guardians or individuals can shop for free no cost toys for their child's birthday, holidays or special occasions. Gift wrapping available. Call 910-229-8626 to schedule time to shop!
Have toys to donate? Please call 910-229-8626.